Ode to the Aa
Never before I worked on such a huge and beautiful outdoor location. The audience sat on a small mountain called the Kymmelsberg, looking out over the river valley of the Drentsche Aa. In this exceptional landscape, a concert was composed by Egbert Meyers, on the great wealth of nature. A symphony for the landscape of the Aa. The public was situated on a little hill looking at the same view painted in the 1600 century of the countryside.

On the edge of the natural stage, the Dutch Youth Orchestra of North Holland played the special composed music life. The public could listen to the music and look to the landscape. No actors were involved only light and landscape.The area was huge! More then 2000 meters wide en 400m depth.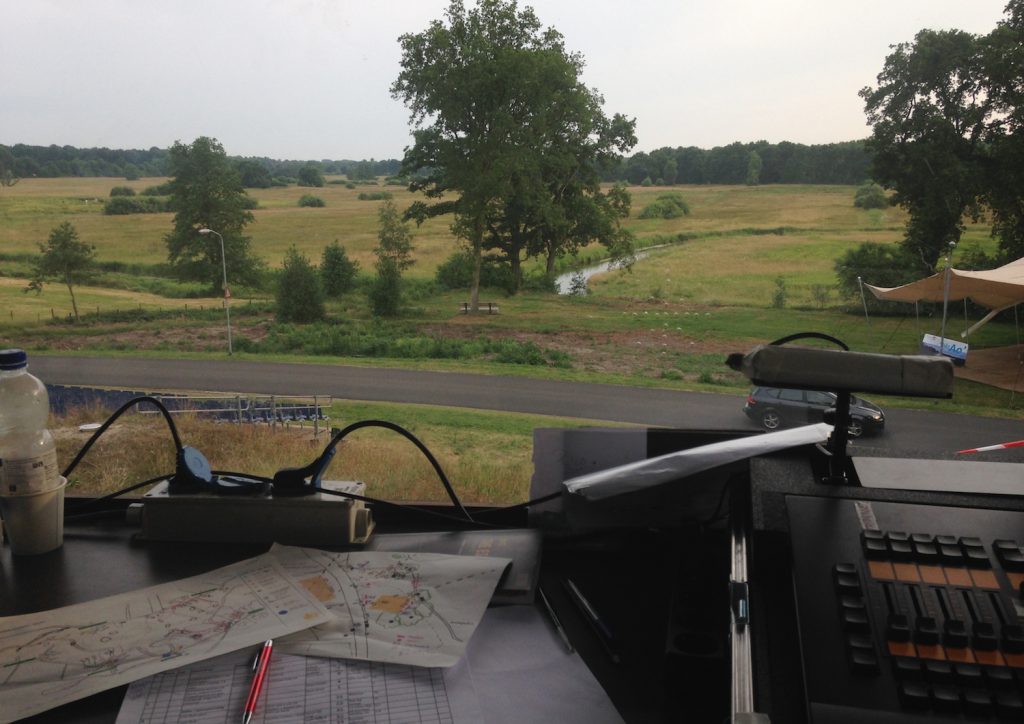 The area is covered by strict nature protection rules and we could not go with the light in the valley itself. We had therefore to place all lighting positions at the edges of the valley on paths or hedgerows.
In this project I wanted to implement conventional light, moving light and laser. A light design in which laser is deployed in unconventional manners. No straight lines, no rays in the air, no smoke. The laser is used in a poetic and magical way using nature surroundings as the canvas. Texture and contour, light and dark contrast, colour, and precise control created an exciting palette of possibilities, not often used in this way.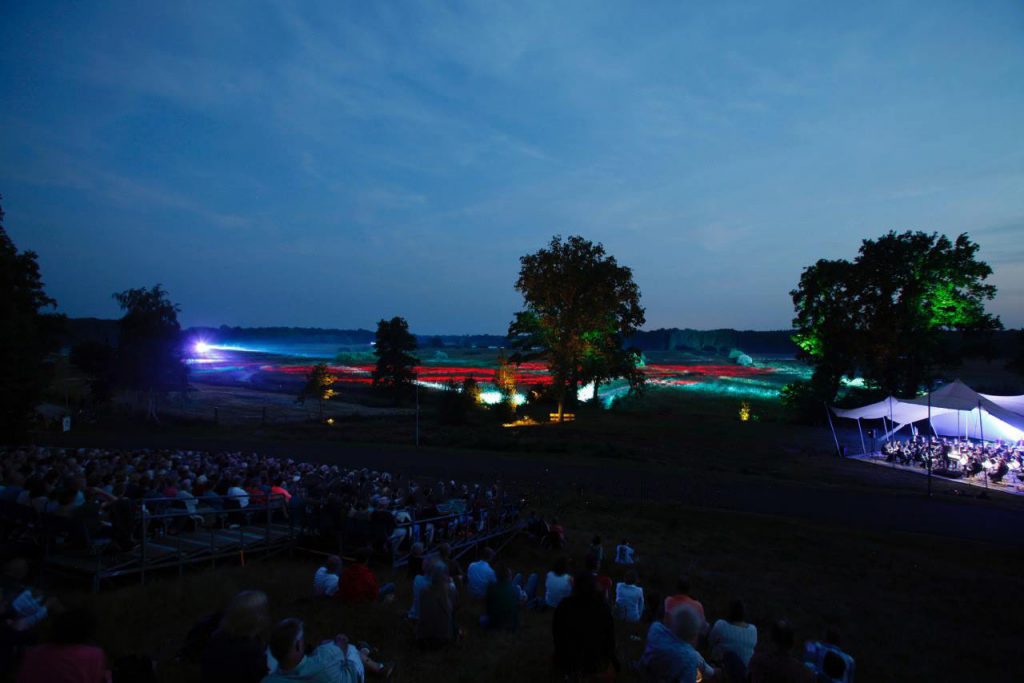 The laser light images were specially programmed on the spot. Isabel and DTL never worked together before but the outcome of the artistical input and technical experience of DTL laser was fascinating and surprising.
This project would not have been possible without their sponsor support and their eagerness to try something out, they have never done before.
The result was a wonderful combination of a live concert in which the landscape had the starring role. The light images in various ways gave a special dimension to the natural lines and shapes in the landscape.
Lighting design: Isabel Nielen and Koen van Oosterhout